AUSTRALIA'S LEADING REHABILITATION CENTRE FOR ALCOHOLISM, DRUG ADDICTION, EATING DISORDERS, TRAUMA AND MENTAL HEALTH
If you or your loved one are struggling to break free of an addiction or mental health condition, Byron Private can provide you with the most effective pathway for restoring a stable and fulfilling life.  Our nurturing residential centre is set in the hills of Byron Bay.  Our program provides clients with both medical and therapeutic support based on leading international research and proven results that positively change people's lives for the long term.
Capped at just 12 clients, Byron Private Treatment Centre offers clients high levels of individual care and support. We have an expert team of psychiatrists, psychologists, general practitioners, therapists and well-being professionals that specialise in restoring normality in challenging times. 
Starting with medically supported 
detoxification
 if necessary, our therapists focus on understanding what is causing current behaviours, looking into past traumas, relationship problems, and neurological based issues. Many of our clients come to us looking for an alternative to the clinical atmosphere of private hospitals or for a more holistic approach not offered in publicly funded facilities
Byron Private Treatment Centre offers both short and long term programs dependent on your needs and circumstances.
Intensive Program
T
he pathway to recovery at Byron Private begins with a 4-6 week intensive program which is sufficient to provide the catalyst for change for most clients.  At the completion of this program clients can maintain contact with their Byron Private therapists and receive assistance to connect with support people and organizations in their local area to help ensure continued recovery.
For clients with more complex needs Byron Private offers a long term program of up to 6 months residential treatment.  Clients in this program stay in the same residential setting while extending their therapy and developing greater resilience in preparation for reintegrating into regular day-to-day life.
Byron Private Drug Alcohol Rehabilitation Center is a life saving facility.  There was nothing in New Zealand that could offer us a therapy program for our daughter.  The only option was to put her on a regime of strong drugs while we waited for another episode. There is still work to do but we now have hope of a recovery.  She will return to Byron Private for workshops from time to time and is starting to see it as a safe place to do the hard work.  Byron Private is caring and treats the person not the disease, by treating the person, they reduce the disease. Patricia
Thank you to each and every one of you for all your professionalism, support and care. In your individual way you each helped me to start understanding myself after decades of neglect. Byron Private really is an incredible facility and something you are all no doubt proud of. Few people can honestly say that in their work they save lives, well you do. Look forward to catching up in the future. All the best in continuing your wonderful work. Byron Private Client, Male, Sydney.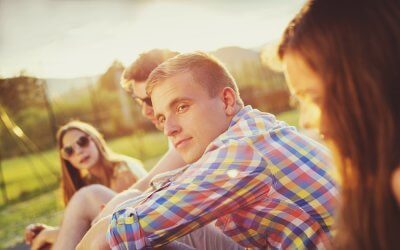 … "I used to think a drug addict was someone who lived on the far edges of society, wild-eyed, shaven-headed and living in a filthy squat. Then I became one." What kind of people go to rehab? Well, it's pretty obvious isn't it? Junkies and raging alcoholics,...
read more
Byron Private Treatment Centre
Address :
60B Kingsvale Rd, Myocum,
NSW - 2481 Australia.
Tel : +61 2 6684 4145
Email : [email protected]
Get in touch with us today to see how we can help.