David Godden – Clinical Director
David is a registered psychologist and has worked in the field of mental health, addiction and associated psychological trauma for the past seven years. David has gained a reputation for working with clients who are experiencing the continuum of psychological trauma and associated addictive behaviours.
David worked at the Buttery Drug and Alcohol facility for four years where he gained a solid understanding of the basis and function of addiction and the factors that contribute to ongoing destructive behaviour. Working in a residential drug and alcohol rehabilitation centre David has developed a broad range of skills in the treatment of addiction and psychological trauma. David continued his work at the Lismore Adult Mental Health Unit in Lismore Hospital. Treating both mental health and substance abuse David regularly worked with individuals and their families gaining a better understanding of dual diagnosis and how best to support loved ones.
As Clinical Director at Byron Private Treatment Centre, David plays a leading role in the development and implementation of evidence based interventions for clients experiencing pervasive psychological trauma and addiction.
Kylie Beattie – Clinical Care Manager
Kylie is a qualified and experienced psychotherapist having provided in-house clinical support to clients of Byron Private since inception, and having previously worked at the The Australian Addiction and Trauma Treatment Centre, Byron Bay. Kylie holds a Bachelor of Social Science (Counselling) and has conducted extensive studies in Family Systemic Constellation work, a cornerstone element of therapy for clients of Byron Private.  Kylie began her own journey in recovery over 15 years ago from disordered eating and addiction and understands first hand the miracle and wonder of recovery.
Dr Jan Peter Siefken – Psychiatrist B.Med, FRANZCP, N.D, Dip. Hom
Peter is a Psychiatrist who has many years of experience in the healing arts. He trained initially as a Naturopath and Homeopath, and then went on to complete his medical degree at The University of Newcastle. During this time he also worked in the fitness industry and ran a successful personal training business. Peter then worked for 10 years in Accident and Emergency, before completing his specialist training as a Psychiatrist.
Peter brings his passion for Integrative Medicine and his vast knowledge in healing into his role as Byron Private's consulting Psychiatrist. Through exploring the biological, psychological, social and spiritual aspects of an individual's life, Peter is able to assist them on their own journey of healing.
Dr Anthony Solomon – MBBS, FRACGP, FARGP
Anthony is the Principal GP of the North Coast Medical Centre. He graduated from UNSW in 1991 and completed post graduate training in Paediatrics and General Practice. Anthony is a Fellow of the RACGP and also Fellow of the rural arm of the RACGP. With 15 years in clinical practice Anthony's special interests are addiction medicine, acupuncture, aboriginal health and integrative medicine.
He is also Co-Director of the Byron Integrative Medicine Conference. Anthony brings to Byron Private extensive experience in medicated detox and withdrawal from both alcohol and illicit substances and complements the integrative nature of the Byron Private Treatment Centre Program.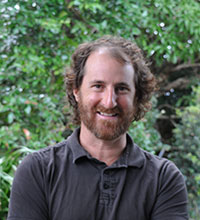 Peter Chown – Consulting Psychologist
Peter Chown has nearly 30 years experience as a Psychologist. He has extensive experience in working with trauma resolution, including providing clinical services to NSW Police, Vietnam Veterans, NSW Department of Corrective Services, as well as those suffering from developmental trauma.
Peter is an Honorary Consultant in the Department of Adolescent Medicine at the Children's Hospital Westmead, and is a specialist trainer for Headspace, the national youth mental health and substance use prevention program.
Peter has worked as a consultant for the World Health Organisation, UNFPA, UNESCO and other international agencies on health programs in Asia, Africa and the Pacific. He has written numerous publications for journals, text books, schools, GPs and counsellors and has been a keynote speaker at conferences in Australia and internationally.
Peter specialises in working with adolescents and their families, as well as adults with trauma. He uses a range of sensitive and evidence-based therapeutic approaches to empower clients in functioning effectively in their daily lives, relationships and work.
Maria Dolenc – Family Therapist / Constellation Facilitator
Maria is a qualified Gestalt Therapist, Family Constellation Facilitator and Addictions Counsellor with over twenty years experience working with individuals, couples, families and groups. She initially worked with youth in refuges and supported families in crisis as a family support councillor. Maria has lectured on Holistic Counselling at Nature Care College and worked in various capacities including Clinical Supervisor at South Pacific Private Addiction and Mood Disorder Treatment Centre over a period of eleven years. Maria was also the co-director at the Gestalt Therapy Institute Sydney and now devotes her time to her passion, Family Systemic Constellation work.
Maria has studied Family Constellation work with many world leaders in the field and has been conducting workshops and practitioner training on this work both locally and overseas regularly since 1995. Maria is a member on the organising committee for the inaugural Australian Pacific Constellation Intensives held in both January 2011 and 2014. Maria is a clinical member of GANZ, PACFA, ISCA as well as an accredited PACFA Supervisor.
Anna Lloyd – Family Therapist
Anna Lloyd is a Family Therapist at Byron Private and a Clinical Psychotherapist in Private Practice in Sydney's Inner West, working with individuals, couples, families and groups. Trained in Gestalt Psychotherapy, Bowen Family Systems Theory and Systemic Family Constellation work, Anna is passionate about family systems and the power of systemic approaches to recovery and wellness. Specialised in Addiction Recovery/Addictive Family Systems, Anna brings 15 years of experience living and practicing the work. She is strongly committed to trauma-informed therapeutic approaches, and values warm, holistic, body-inclusive, life-affirming therapy grounded in mindfulness, practical wisdom, and the science of relationship systems and the brain.
Linda Beltrame
For the past 15 years Linda has focused on the "bio psycho social" model of addiction treatment within the Therapeutic Community (TC) setting – initially in Sydney and for the past eight years at The Buttery in The Northern Rivers. The TC model has also been an opportunity to incorporate the learning Linda had during 15 years of living in a spiritual ashram. Consequently she is a keen advocate of the healing potential within the therapeutic community and this will be the essence of her contribution to Byron Private.
Along with qualifications in Counselling (A.I.P.C.) and Substance Abuse Disorder, Linda has Business Management qualifications and many years of experience in Team Leading and Management. She has a broad range of training in the areas of Group Facilitation Skills, Effective Group Leadership, Group Work with Adult Survivors of Child Sexual Abuse, Clinical Supervision for Health Professionals, Relationships and Conflict Resolution, and Understanding Anxiety, Depression, Grief and Loss, and Trauma associated with Substance Abuse Disorder.
Renato Conroy – Individual and Group Therapist
Renato has been working over the past 25 years as a psychotherapist in world renowned clinics and treatment centres accross Europe, Asia and Australia. Renato holds qualifications in Gestalt Therapy, Systemic and Transpersonal Therapies and has extensive experience and training in Group Facilitation, Team Management, Supervision and Process Consultation. Specialising in Addiction and with a passion for developing highly efficient individualised treatment programs Renato brings his compassionate but firm approach to working with clients at Byron Private Treatment Centre to achieve their treatment goals. Renato was a valued member of the team at The Buttery Drug and Alcohol Centre in Byron Bay for the past 8 years before joining the team at Byron Private. He is also the owner and director of The Holistic Massage Centre in Byron Bay. 
Lisa Toman – Equine Psychotherapist/Gestalt Therapist

Lisa is a qualified Gestalt Therapist, Equine Assisted Psychotherapist, and Art Therapist with specialised trauma training. Lisa has worked as a counsellor and group facilitator for INTRA, an Outreach program for the Buttery Drug and Alcohol facility. With years of experience as an Equine Psychotherapist Lisa has witnessed the profound impact this work can have on clients struggling with Addiction, Attachment Issues, Trauma and Mental health. The relationship between the horses, the therapist and the client facilitates a deeper understanding of the self and other, out dated patterns, inner strengths and resources and provides an opportunity to experiment with new ways of being. Equine therapy supports experiences where clients begin to feel safer, more enlivened and at home in both themselves and life. From this place choice, change and growth are possible.

As facilitator of Byron Private Treatment Centres Equine Therapy program Lisa brings her unique approach that incorporates the healing benefits of nature, art and horses for a rich and creative therapeutic experience. Byron Private's equine therapy program is used as a complementary therapy as part of our integrated approach.
Jodie Gale – Disordered Eating Program Consultant

Jodie is a Master's qualified psychotherapist, therapeutic counsellor, soul-centred life-coach, group facilitator and trainer. As a leading specialist in women's emotional, psychological and spiritual health and well-being Jodie has nearly 15 years' experience in the field of psychology. Her writing is published in women's health and well-being magazines, psychology blogs, counselling and psychotherapy journals.
For over a decade Jodie lived in London where she practised counselling and psychotherapy, alongside working for charities, creative companies and corporate organisations. In 2006, after her many travels and adventures she returned to Sydney and now balances being a mum to two children while running a private counselling, coaching and psychotherapy practice.
Jodie's experience includes working as Assistant Clinical Director and a psychotherapist at EATFED outpatient treatment centre, time at the Riverglen Mental Health Unit, a yearlong stint volunteering at the Eating Disorder Foundation of NSW and psychotherapy and psychiatry field education in the Eating Disorder and Feeding Unit at Great Ormond Street Hospital for Children in London.
Jodie has spent the best part of the last decade researching the latest in addiction and disordered eating, loss and disenfranchised grief, post-traumatic stress and attachment theory. This informs her work in private practice and in her role as Disordered Eating Program Consultant for Byron Private Treatment Centre.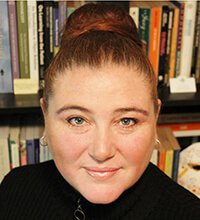 Joanne Hadad – 
Program Manager
Joanne holds a Bachelor of Social Welfare and Case Management. Her career began in 2012 working in Drug and Alcohol with women at Detour House Glebe then with young people at the Young Peoples Refuge in Sydney's inner city and later at The Sanctuary Byron Bay. Joanne's personal recovery from addiction has brought about a deep respect and understanding of the courage it takes in the recovery process and is passionate about supporting others in their journey towards happiness and health.
Prior to her work in social welfare Joanne was employed for over 15 years as an Executive Assistant, Administrator and Unit Coordinator working at Triple J, ABC Radio Management and Leighton properties.
Joanne liaises closely with residents, the clinical team, professional service providers and Byron Private Management and ensures the smooth day to day running of Byron Privates's weekly program.  Jo is committed to continual improvement of our service and assists Management in development, implementation and management of Byron Private's Quality Management System.  
Willow Salathiel – Art Therapist

Willow holds qualifications in Transpersonal Art Therapy, Visual Art and Teaching while also regularly running art therapy workshops. She is passionate about bringing creativity to the forefront of counselling.
Through the use of creativity, symbols, client centred counselling, ritual and art based techniques Willow supports clients at Byron Private as they travel through their own healing process. As creativity has played such an integral role in her own path of healing Willow is passionate about helping others in a creative way.
Sue Daly – Naturopath / Nutritionist
Sue is a qualified Medical herbalist, Nutritionist and Iridologist and with over 15 years experience. As owner of The Bangalow Naturopath since 1999 Sue offers a combination of services for both acute and chronic medical conditions. Her work includes running regular specialised workshops and clinical supervision for Southern Cross University.
In practice Sue seeks to find the underlying cause of illness, rather than simply treating symptoms. Sue takes a detailed nutritional analysis, familial history, completes full systemic health checks, live blood analysis where relevant and draws on her training in iridology to examine the integrity of body tissues. Treatment plans are formulated by combining the principles of herbal medicine with nutrition and therapeutic supplements to facilitate healing at a deep level.
Sue's holistic approach is grounded on the belief that given the right ingredients the body has the ability to heal itself. Sue values the role of herbal medicine in supporting the body's system while rebalancing and brings her extensive experience and passion to her role with Byron Private Treatment Centre.
Brieann Boal – Yoga Teacher / Holistic Trainer / Mindfulness Teacher
Brieann is a certified personal trainer and yoga instructor who has a passion for integrative training. Brieann combines the best of yoga, traditional fitness, personal training and mindfullness in her group sessions with the clients at Byron Private. With over a decade of experience in the fitness industry, Brieann holds a degree in Creative Industries (majoring in Journalism) as well as certifications in Thai Massage, Lomi Lomi Massage and Reiki. Brieann is also the founder and co-creator of Wabi-Sabi Well in Byron Bay.
Brieann's approach at Byron Private is wholehearted and compassionate and based on a deep understanding that our power is ultimately derived from our pain. Working with clients at Byron Private to consciously and proactively rework the darkness into the light, Brieann will guide you in literally churning the broken pieces into gold. By drawing on her own journey of recovery from an eating disorder Brieann supports clients to find acceptance, a new mindset and self love. Throughout your time at Byron Private Brieann works to guide and remind you that the pieces you once thought were damaged are actually wellsprings of beauty.
Brad Jane – Head Chef
Brads passion for sustainable living and self-sufficiency began in childhood, growing up on a farm in Northland, New Zealand. His upbringing centred on living sustainably; growing food and swapping livestock or fish caught at the local beach with neighbouring properties. He embarked on a formal career in 2002 with the opening of his restaurant Bask in Auckland's Northshore. A deeper passion for holistic nutrition was developed after relocating to Byron Bay seven years ago.
Byron Private Treatment Centre
Address :
60B Kingsvale Rd, Myocum,
NSW - 2481 Australia.
Tel : +61 2 6684 4145
Email : [email protected]
Get in touch with us today to see how we can help.