AUSTRALIA'S MOST TRUSTED ADDICTION, TRAUMA AND MENTAL HEALTH TREATMENT CENTRE
If you or your loved one are struggling to break free of an addiction or mental health condition, Byron Private can provide you with the most effective pathway for restoring a stable and fulfilling life.  Our nurturing residential centre is set in the hills of Byron Bay.  Our program provides clients with therapeutic support based on leading international research and proven results that positively change people's lives for the long term.
With no more than 12 clients at any time, Byron Private Treatment Centre offers superior levels of individual care and support. We have an expert team of psychiatrists, psychologists, general practitioners, therapists and well-being professionals that specialise in restoring normality in challenging times. Our therapists focus on understanding what is causing current behaviours, looking into past traumas, relationship problems, and neurological based issues. Many of our clients come to us looking for an alternative to the clinical atmosphere of private hospitals or for a more holistic approach not offered in publicly funded facilities
Byron Private Treatment Centre offers both short and long term programs dependent on your needs and circumstances.
Intensive Program
T
he pathway to recovery at Byron Private begins with a 4-6 week intensive program which is sufficient to provide the catalyst for change for most clients.  At the completion of this program clients can maintain contact with their Byron Private therapists and receive assistance to connect with support people and organizations in their local area to help ensure continued recovery.
For clients with more complex needs Byron Private offers a long term program of up to 6 months residential treatment.  Clients in this program stay in the same residential setting while extending their therapy and developing greater resilience in preparation for reintegrating into regular day-to-day life.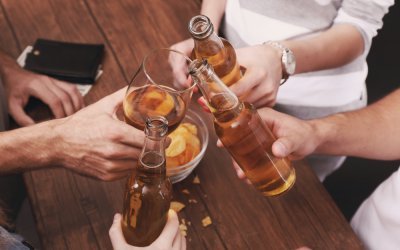 "Alcohol is the anaesthesia by which we endure the operation of life."  ~ Bernard Shaw ~ Those of us who love alcoholics do them a profound service if we can refrain from defining their problems for them and instead make a sincere effort to understand what is right...
read more