My drinking is problematic – what do I do?
---
Health and Wellbeing
Recovery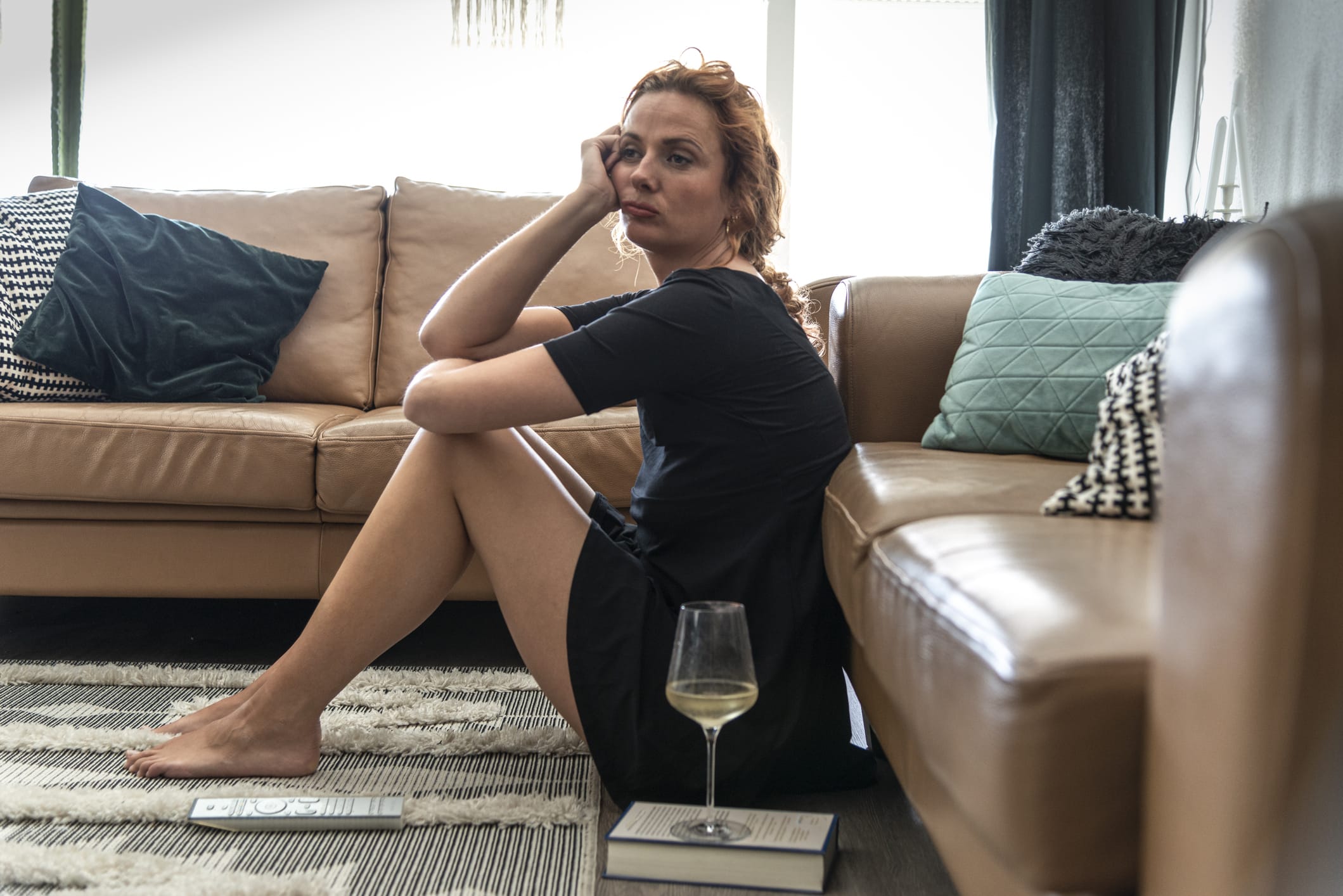 Alcohol consumption is so embedded in our culture, that just being born in Australia means you are twice as likely to exceed the recommended daily drinking guidelines than those who live overseas. While for some alcohol use is casual and little cause for concern, a large portion of us, have a less than ideal relationship with it. So common is the overwhelming feeling of being physically fragile coupled with a sense of anxiety and guilt following a night of drinking, that we have even coined a term for it: 'hangxiety'.
While alcohol is still Australia's most popular drug, and one of the main reasons people seek specialist treatment, we are as a society starting to question our drinking and the impact it is having on our physical and mental health. More people are abstaining from alcohol than ever before, with the 'sober curious' movement gaining significant traction. However, it is a big step from questioning our drinking to taking action and for some extra support may be needed.
If you are finding yourself at the precipice of an honest examination of your drinking and want to make some changes, here are suggestions that may help propel your thoughts into action.
Firstly Ask for Support
Let those close to you know you are struggling and ask for support. Addiction or acting out of any kind is a very isolating experience but telling people you love doesn't have to be shameful. Be honest, express your desire for help, and ask for support. They may have some resistance or be unclear of what it all means, but overall those who truly love us, want the best for us.
Help for Families
Families are sensitive organisms, and when one member is caught in a crisis the entire family is affected. There are many options when pointing loved ones in the direction of support. Many residential treatment programs like Byron Private offer a Family Therapy program as part of inpatient care.
Families can also begin their own process through individual therapy or by joining a support group for family members such as ALANON or the Family Drug Support (FDS). There are extremely informative and supportive sites such as The Alcohol and Drug Foundation, which has wide ranging resources and options.
When loved ones and family members learn how to support, settle, and look after themselves, in the face of their loved one's crisis, only then can they become part of the solution.
Stay Safe - see your GP
It is important to seek the support of your GP, particularly if you are a heavy drinker, as stopping alcohol suddenly can be very dangerous. It is critical to get the appropriate support to manage withdrawal symptoms safely. You can talk to your local GP or enlist the support of an addictions GP, who are specialist doctors experienced in helping with alcohol issues in a non-judgmental and supportive way.
If deciding to get sober through a home detox, remember that detoxing without engaging in any other treatments statistically leads to a greater chance of relapse. It is critical you consider complementary treatments such as counselling, peer support or inpatient treatment, to support you during or after your detox.
Residential Treatment Options
Ceasing to drink for some can prove too difficult to navigate without intensive support. Inpatient programs, like Byron Private, are comprehensive programs that can offer medically supervised detox alongside therapeutic treatment and are suitable for those wanting to immerse themselves in the recovery process. Rehab can be a lifesaving resource, providing the right type of environment that not only addresses the symptoms but also the underlying drivers.
There are a few pathways when looking for a residential treatment program, these being, private treatment, private hospitals or public funded services. For a breakdown of inpatient treatment options see our article – Inpatient Rehab – What are my Options
Community Support Services
Community support is generally best for people who are low risk, with a supportive network of friends and family. Community support is a critical part of an aftercare plan, post inpatient care. Helpful resources include:
Counselling
The most common support, counselling can be delivered in person, over the phone or online. It can take many different forms such as talking about your problems, changing your thinking patterns, or planning how to manage difficult situations. Counselling can be short term or ongoing.
Peer Support Meetings
Alcoholics Anonymous is one of the most known peer support programs and offers online and in person meetings all over the world. AA is a wonderful resource that offers a strong community of peer support as well as a step-by-step programs that can help you get and stay sober.
SMART Recovery meetings offer a supportive environment to achieve behaviour change goals through CBT. Their focus is on behaviour rather than the substance and supports self-management, harm minimisation and recovery. They offer peer support but are run by trained facilitators.
Online Support Services
Turning Point - Turning Point provides a wide range of clinical care and support for people and families affected by addiction. Services include 24/7 online counselling.
Hello Sunday Morning - Hello Sunday Morning is an Australian not-for-profit organisation dedicated to helping people who want to change their relationship with alcohol.
Sober in the Country - Sober in the Country is a national, rural grassroots Australian charity, who are working to deliver relatable and open national alcohol awareness. They provide a peer support space where country people can talk with other country people in an accepting space.
Useful Support Lines
Byron Private offers an effective pathway to recovery for those living with alcohol and substance use and mental health. If you or someone you love is needing help, please reach out to our clinical team for a confidential discussion on 02 6684 4145 or via our online contact form.